Nanostructured Materials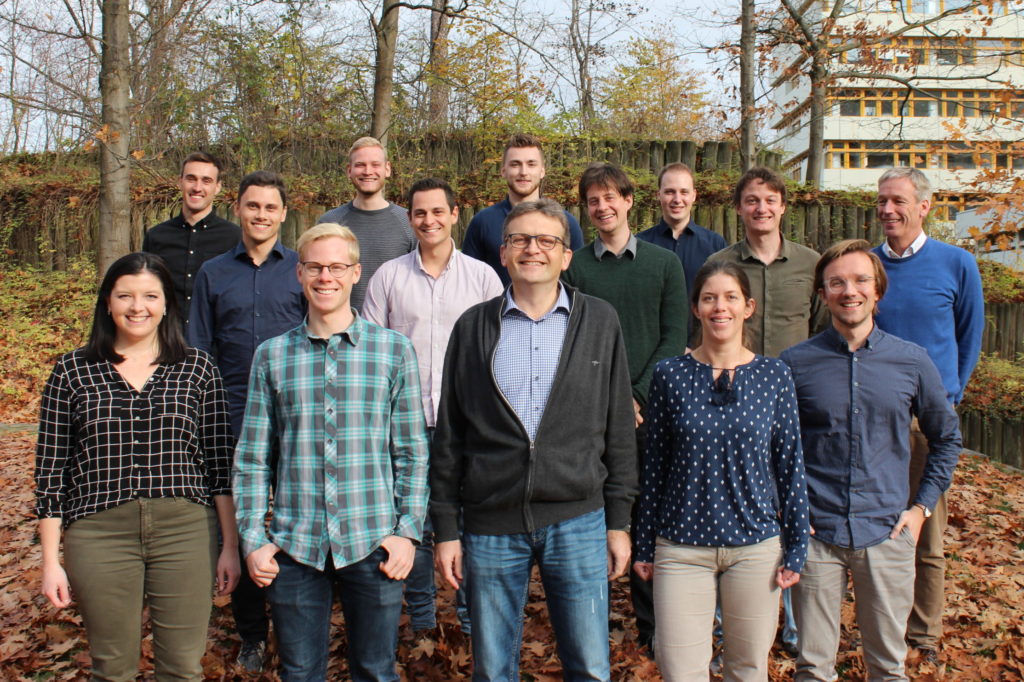 The Nanostructured Materials group at the Institute for General Materials Properties works on the generation of nanoscaled microstructures and their effects on the properties of metallic materials. The main focus lies on the mechanical properties and the resulting deformation mechanisms. To create those nanostructures, mainly high deformation processes are used. The Accumulative Roll Bonding (ARB) process in particular is used extensively to produce nanostructured sheet metal materials. This process also allows material properties to be refined or specifically tailored. In addition to generation of monolithic nanostructured materials, the ARB process also offers the possibility to produce so-called Laminated Metallic Composites (LMCs). Using this processing route, chemically different materials are combined to form a laminate in the ARB process. Subjects of current research activities are mainly on the dependence of the properties of the LMCs on the choice of constituents and the corresponding laminate architecture. The goal of the research is to develop a deeper understanding of the correlation between nanostructure, mesostructure and the resulting properties. Microscopic and analytical methods, such as light microscopy, scanning electron microscopy and transmission electron microscopy, are used intensively to examine nano- and mesostructures. Mechanical testing on the nano- as well as macro-scale under monotonic and cyclic loading (at different temperatures and deformation rates if applicable) then allows to draw correlations between mechanical properties and deformation mechanisms on the one hand and the nano- and mesostructures on the other hand.
Team
Group Leader Light Metals & Mechanical Testing and Nanostructured Materials, Deputy Head of Institute
Department of Materials Science and Engineering
Chair of General Materials Properties
We could not find any entry with the given search term 693.
Department of Materials Science and Engineering
Chair of General Materials Properties
Department of Materials Science and Engineering
Chair of General Materials Properties
Current research projects
Manufacturing and Investigation of highly conductive copper-based laminated metal composites
As miniaturization in microelectronics is ongoing, the demand for new superior highly conductive materials arises which are able to withstand higher temperatures and loads at the same or improved conductive properties. As the conductivity of materials and alloys is limited by physical nature, the improvement has to result from new composite materials.
→ 
more information
Influence of different laminated metal composite structures and compositions on fracture mechanic properties and damage mechanisms
Laminated Metal Composites (LMCs) consist of alternating metal layers of different alloys, connected via interfaces. The objective of the manufacturing process of LMCs is to combine the desired material properties of the individual components and gain a composite material with better properties than the weighted average (rule of mixture) calculated from the constituent materials.
→ 
more information